Welshpete's World II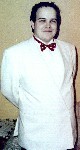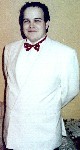 Well, as usual I never got round to updating everything on the site. So this time I will make no promises. The pages here will help you to navigate easily between all my pages on this site, as well as containing many links to the original Welshpete's World.
Anyway enough with the opening drivel let get to some quick starter links is it?
The One about the Sound Engineering

The One with Lots on Pete

The One with Lots of Lads

The One with the Funky Music

The One with the American Football

The One with Lots and Lots and Lots of Links

The One with ALL the Pages linked

The One with the Piccies of all of us

.

.

.

.

.

Well, thats the end of that page...what are you looking down here for?
A guestbook? Well, that's still at Welshpete I, follow the link to take you straight there.
Remember to come back, it's much more fun here...

Oh , and the counter is on the front page at Welshpete I as well, in case you missed it.